CURRENT
Art at Work: Summer Exhibition at Bond Collective Gowanus
June–August 2017
Gowanus, Brooklyn
This summer Bond Collective (Gowanus) has provided space for a large exhibition of my paintings and digital prints, as well as a small joint exhibition with artist Nick Brown. The work may be seen at an opening reception on Thursday, July 13, or by appointment.
---
UPCOMING
Pop-up Show
October 2017
Manhattan
Stay tuned for details about a forthcoming installation related to a new women's wear collection this October!
---
ONGOING
Instagram—@jn33ly

Check out my Instagram feed (@jn33ly), where I'm circulating new digital work and revisiting details of older paintings and never-before-seen sketches.
---
PREVIOUS
Red Hook Open Studios
Sunday, November 13, 2016, 1 – 6 p.m.
481 Van Brunt Street, 11C, Brooklyn
I'll be opening my space for this year's Red Hook Open Studios. Please come by to see images from the "Esoteric Communcation" series and two other projects from this year. Below is a map detail to help you find your way. Hope to see you there!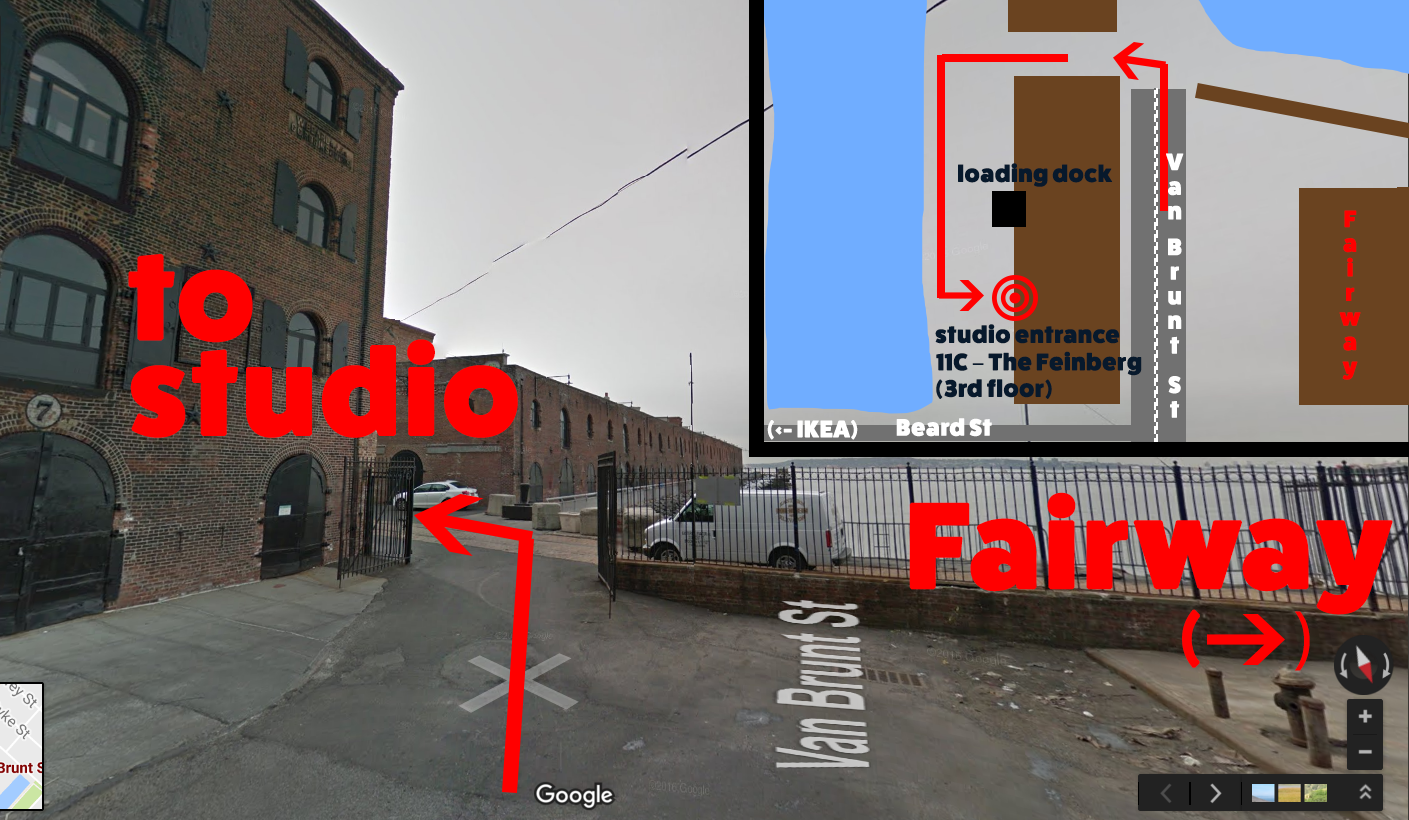 September 9 – October 30, 2016
I have a piece (sold!) in a great group show at Figureworks in Williamsburg. My contribution is a new painting called "fan art (tbp)"—a take on the art often found in or sold near jazz clubs. This small figurative piece (6″x4.5") features artist friends from The Bad Plus sketched roughly in paint with great affection.